To end a successful 2012 for KATE HOLLOWOOD, screenings have began for The Fold, in which she plays Alice Ashton.
Set in the Cornish daffodil harvest, The Fold stars Catherine McCormack as Anglican priest Rebecca Ashton who begins a new life in Cornwall following her daughter's (Kate Hollowood) death in a tragic accident.
Rebecca forms a friendship with Bulgarian teenager Radka Dimitrova and her mothering attitude creates a strong bond between them but when things go too far, she ends up putting her family in grave danger.
20 year old newcomer Marina Stoimenova, former rhythmic gymnast champion of Bulgaria, plays opposite McCormack in her first ever screen role, as migrant worker Radka. Radka is working on the Cornish daffodil harvest, which each year sees around 5000 people come to the UK from Europe to pick flowers, when Rebecca steps in as her English teacher at local youth centre St Piran's.
Fresh from her success in Skins, Dakota Blue Richards plays Rebecca's other daughter, Eloise.
Rebecca's husband Edward is played by Owen Teale. Berlin Shooting Star Jakub Gierszal completes this international line up as Eloise's boyfriend Lukas.
Award-winning young director John Jencks directs, his debut feature. The script is written by Poppy Cogan, winner of the William Morris short script award.
The Fold is set for general release in 2013. http://uk.imdb.com/title/tt2363435/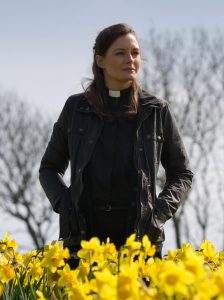 – Simon & How Talent Agency, London, UK..