We are absolutely delighted to be welcoming John Leeson to Simon & How. John is best known for voicing recurring cyber-pup K-9 on the iconic Doctor Who, "The Sarah Jane Adventures", "K9" and the TV pilot "K-9 and Company".
John's varied stage and television career spans forty years and includes work in both repertory and West End productions including Neil Simon's Plaza Suite (1969); Flint (1970) and Don't Start Without Me (1971) and character work across a wide range of television sitcoms including Dad's Army.
Other credits include appearances in Blake's 7, Jigsaw (in which he voiced Jigg, the show's "mascot" and played the giant Biggum, who was so tall only his feet were seen and his voice heard), Sorry!, 'Allo 'Allo! and Bungle in the children's television series Rainbow.
For any enquiries please contact Katherine katherine@simonhow.com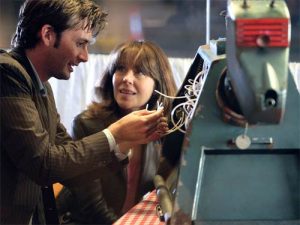 – Simon & How Talent Agency, London, UK..