Fly away to Neverland with Camberley Theatre this Christmas, as they present JM Barrie's Peter Pan!
JASSA AHLUWALIA takes the title role alongside Emmerdale star FREYA COPELAND as Mrs Darling
This enchanting family favourite will thrill audiences of all ages as it features the traditional elements of J.M. Barrie's original story, intertwined with music, comedy and plenty of audience participation.
Jassa flies away with Wendy, John and Michael encountering Fairies, Red Indians, The Lost Boys, Mermaids, dastardly Captain Hook and a ticking crocodile in hot pursuit.
He says "I vividly remember the magic and wonder I felt when flying in a plane for the first time. I was three at the time and I actually shouted out 'Peter Pan' as we took off. This production is going to be crammed full of magic and wonder – with plenty of flying I hope – and I am incredibly excited to be a part of it!"
Peter Pan runs from Saturday 8 December 2012 until Saturday 5 January 2013 and tickets are on sale via http://www.camberleytheatre.biz/pantomime/default.htm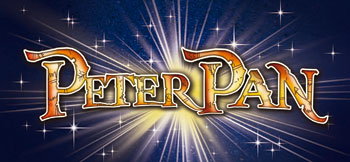 – Simon & How Talent Agency, London, UK..