We're thrilled to confirm that MATTHEW ASHCROFT will be returning to sell out musical 20th Century Boy, reprising his roles of T.Rex band members Mickey Finn and Steve Took.
20th Century Boy is a "fast paced rock 'n' roll journey through Marc Bolan's short yet eventful life. Told through the eyes of his son Rolan, we learn about the fame driven glam star, his untimely death and the complex relationships he left behind. It's a fascinating story re-written especially for the Belgrade with a '70s soundtrack that defies anyone to leave the theatre not humming along!"
The play will be directed by award-winning director and choreographer Gary Lloyd, who recently directed the hit West End Michael Jackson musical Thriller Live.
For more information, please visit http://www.belgrade.co.uk/news-and-blogs/blogs/cast-announced-for-marc-bolan-musical-20th-century/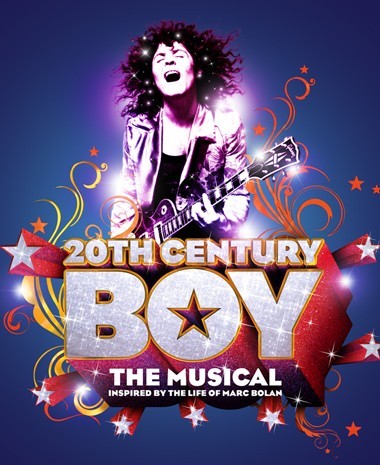 – Simon & How Talent Agency, London, UK..