Congratulations to JASSA AHLUWALIA who is set to star as a guest lead in BBC's Casualty. The episode will be directed by Graeme Harper, best known for his work on Doctor Who, and Jassa is delighted to be working with Graeme on the show.
Casualty is the longest-running emergency medical drama in the world and, according to a survey published by Radio Times magazine, has featured more future stars than any other UK soap or drama series including Kate Winslet, Orlando Bloom, Minnie Driver, Christopher Eccleston, Parminder Nagra, Ray Winstone and David Walliams.
We can't give anything away about Jassa's role just yet but it's unlike anything he's done before and he's itching to get his teeth into it!
The episode is due to air in October 2012 on BBC One.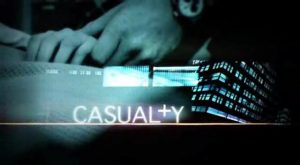 – Simon & How Talent Agency, London, UK..