Our fabulous MARIANNA NEOFITOU is delighted to be joining the cast of new musical, Water Babies which will run from 24th April – 17th May at the Curve Theatre, Leicester.
Tom, our orphaned teenage hero, is framed for a crime he didn't commit. In a desperate attempt to escape capture he is trapped on the edge of a waterfall. His only choice is to jump. Awakening in the depths of the ocean he encounters a whole new world of enchantment, danger and adventure.
Desperate to get back to the girl he loves Tom must brave underwater challenges in a world beyond his wildest imagination. Together with the unlikeliest of friends he embarks on a quest to find a way back to land. However he soon finds it's not just his fate he holds in his hands, but also that of the mysterious and elusive gang of Water Babies.
It's time for Tom to face his worst fears…it's time to believe that anything is possible.
Inspired by Charles Kingsley's much-loved novel, this spellbinding new production uses some of the most sophisticated special effects ever seen on stage.
Curve is delighted and proud to be chosen as the venue for the world premier of this major new musical prior to opening in London's West End.
Book your tickets now to be the first to see Water Babies and enter a breathtaking underwater world of magic and adventure in this funny, touching and unforgettable new musical.
Music by Chris Egan.
Book and Lyrics by Ed Curtis and Guy Jones
For tickets please visit http://www.curveonline.co.uk/water-babies-a-musical-adventure/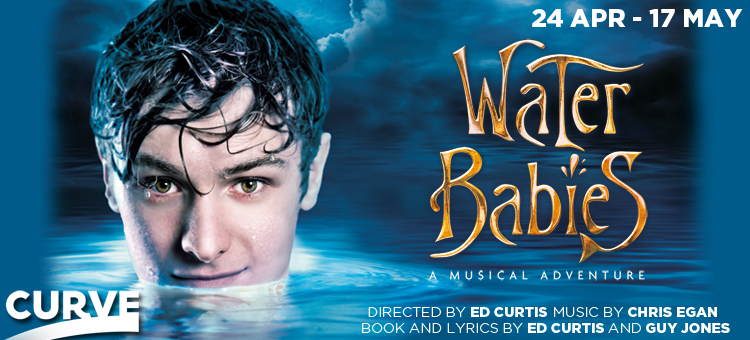 – Simon & How Talent Agency, London, UK..