We're delighted for TOM COLIANDRIS who is playing LUCAS SUMMER in new CBBC/Lime Pictures' new show, Rocket's Island.
Dirgelmor is a small island off the coast of North Wales where the Boulsworth family live and run The Knot Farm.
Rocket and his older sister Alli help out on the farm and play host to the foster kids who come to stay with them. Often troubled, and always in need of friendship and adventure, these kids find it in spades on the Isle of Dirgelmor.
T.O.M the oldest man is there to dispense advice – after all he has been alive for 997 years! His grandson, and Rocket's best friend, Dibber often queries the fanciful
suggestions but wide-eyed Rocket is only too happy to follow the trail of goblins and fairies, dragging any disbelievers along with him.
Meanwhile, Alli faces the age old dilemma of the good guy versus the bad boy in the form of Tyler McCray and Lucas Summer (Tom Coliandris). Previously she's only had eyes for Tyler but can a sea rescue finally make her see Lucas for the hero he is?
Each episode of Rocket's Island follows an individual story – whether it's the return of the Ancient Oracle of Ballabungie in the guise of the village phone box, the search for a lost boy or the tale of Mary Mac, Queen of the Fairies.
Series One sees the greatest challenge the Boulworths have ever had to face. Brandon, an "untouchable", comes to stay from the mainland but his disruptive behaviour, and the fire at the school, kick-starts a campaign to close The Knot once and for all. Can they prove Brandon's innocence and, even if they do, will the truth be even more unsettling for the island?
A timeless classic, Rocket's Island will have you on the edge of your seat as you cheer on our heroes and pray for the disbelievers – magic is all around, if only you open your eyes and look.
For enquiries please email tom@simonhow.com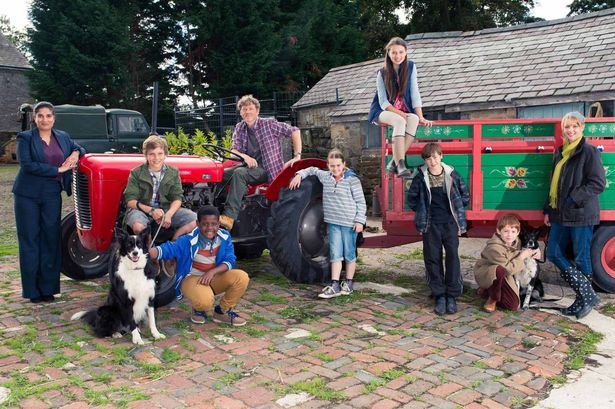 – Simon & How Talent Agency, London, UK..