This timeless classic tale will be brought to life in true pantomime style. George Critchley for PMA Productions, does not disappoint as he tells the tale with modern topical references, music and comedy.
CLIVE DANCEY is thrilled to be treading the boards as the ever loved pantomime Dame. His love of being a Dame stems back from when he was given the chance as an amateur and enjoyed it so much he has carried it on into his professional career.
He is looking forward to earning his stars with PMA and can't wait to get up to some mischief and mayhem with the audience.
Clive states, for the record, that if by any chance he manages to get a dance move correct it is purely coincidental and he promises it will never happen again.
For more information, please contact the relevant venues;
The Festival Drayton Centre – 30th November until 4th December, 2012
The Hub, Bacup – 6th and 7th December, 2012
The Wave Centre, Maryport – 8th and 9th December, 2012
Darwen Library Theatre – 14th until 24th December, 2012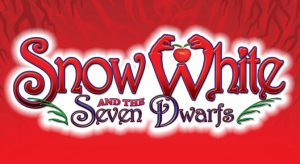 – Simon & How Talent Agency, London, UK..