Shannon Taiwo in Lion King, West End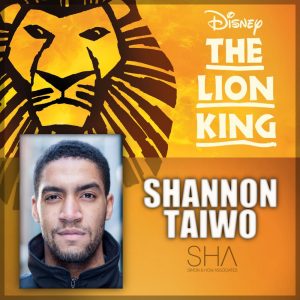 We're thrilled to announce that Shannon Taiwo will be making his West End debut, joining the West End cast of Disney's The Lion King!
This hugely popular show is about to enter its 20th year at the Lyceum Theatre in London in October, and continues to delight audiences of all ages.
Congratulations Shannon! We are immeasurably proud.
Shannon is represented by Jen@simonhow.com

MORE IN THEATRE:
Simon & How Talent Agency, London, UK..