We are very proud to announce our partnership with theatre company Access All Areas, promising a commitment to improve opportunities for actors with learning disabilities.
Access All Areas runs the Performance Making diploma at the Royal Central School of Speech and Drama, which trains 15 learning-disabled artists each year.
As part of the collaboration we source roles – disabled and non-disabled – for seven of the talented and inspirational actors that have graduated from the course.
Our partnership launched last night (September 13 2017) with the incredibly successful #SeeMeOnScreen event, in collaboration with Channel 4, and the partnership has so far secured auditions for our selected actors with Sky, BBC, ITV and some of the UK's leading theatres.
The partnership has been discussed in The Stage and for more information about our actors and our work with Access All Areas, please contact Marcus@simonhow.com
In the meantime, we'd love to introduce you to our amazing talent: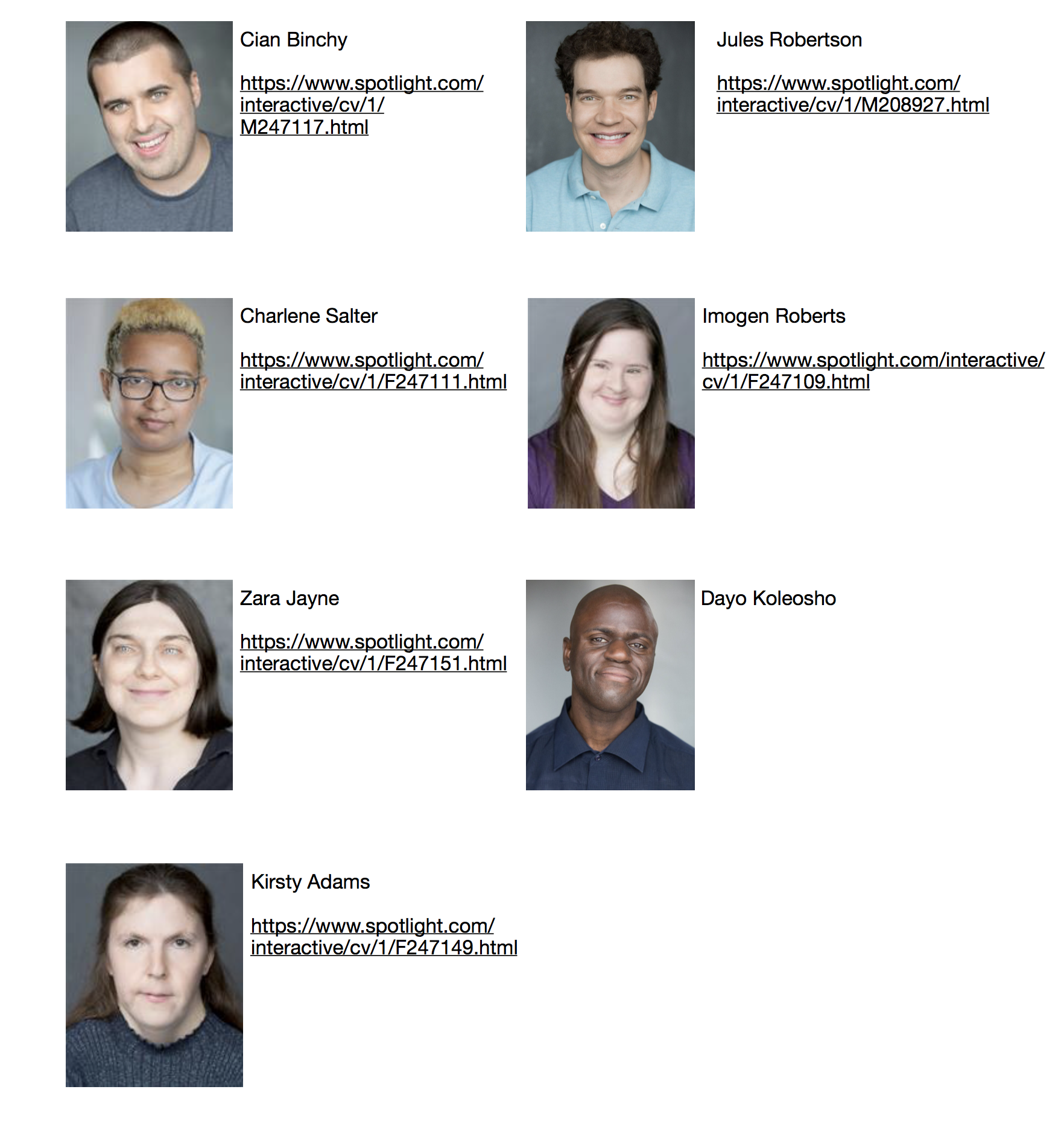 – Simon & How Talent Agency, London, UK..