We're incredibly proud that MATT RAY BROWN will be treading the boards again in March, playing the role of Jack in Eastern Angles' PARKWAY DREAMS.
Eastern Angles, the theatre company that produced the nationally acclaimed Return to Akenfield and Up Out o' The Sea return with Parkway Dreams a heart-warming and nostalgic new musical documentary play directed by Ivan Cutting.
Using the voices of people who lived in Peterborough during the 1970s and 1980s this funny and poignant new drama by Kenneth Emson tells the extraordinary back room story of the architects and politicians who transformed the old Fenland city into a new town and surrounding ancient villages into modern townships. It's also the story of families torn apart, the foundation of life-long friendships and the emotional upheaval of moving home.
Kenneth Emson is widely recognised as one of the most promising writers of his generation. Born and raised in the Essex village of Stanford le Hope, Emson writes widely for theatre, TV and film. He is the winner of the 2010 Adopt a Playwright Award, the 2012 Adrienne Benham Award and was shortlisted for both the Bruntwood and Pearson Prizes in 2011. Kenneth has written for Eastenders and Casualty and his plays have been performed by Eastern Angles, nabokov and the Hightide Festival.
Matt is thrilled to be working with the company.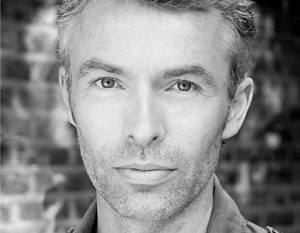 – Simon & How Talent Agency, London, UK..