REBECCA EVE takes the title role in Matilda, Mike & Dan', the dark new comedy from Professional Help Productions. The play explores friendship, love, sex and power, and what happens when the rules of the games we play, change. Matilda, Mike & Dan is the story of two men's relationship and the effects a woman and a take away can have in just one night.
For more information and to purchase tickets, please visit http://www.pleasance.co.uk/islington/events/matilda-mike-dan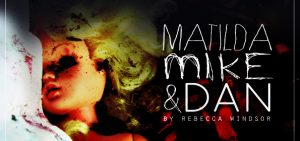 – Simon & How Talent Agency, London, UK..