We are delighted to announce that following the departure of Andrew Polec from the West End cast of 
Bat Out Of Hell
, client
Jordan Luke Gage
will take over as the new Strat.
Jordan has been with the company of Bat Out Of Hell since the West End opening, making his West End Debut in the role of Hoffman and Alternate Strat. From September 3rd Jordan will take on the iconic leading role full-time.
Jordan is overwhelmed and humbled to be the next Strat. In his press statement Jordan said  "Rock and Roll dreams DO come through!"
We are all thrilled for Jordan to become the West End's newest leading man, he is an thrilling talent and we are excited to see him continue his journey.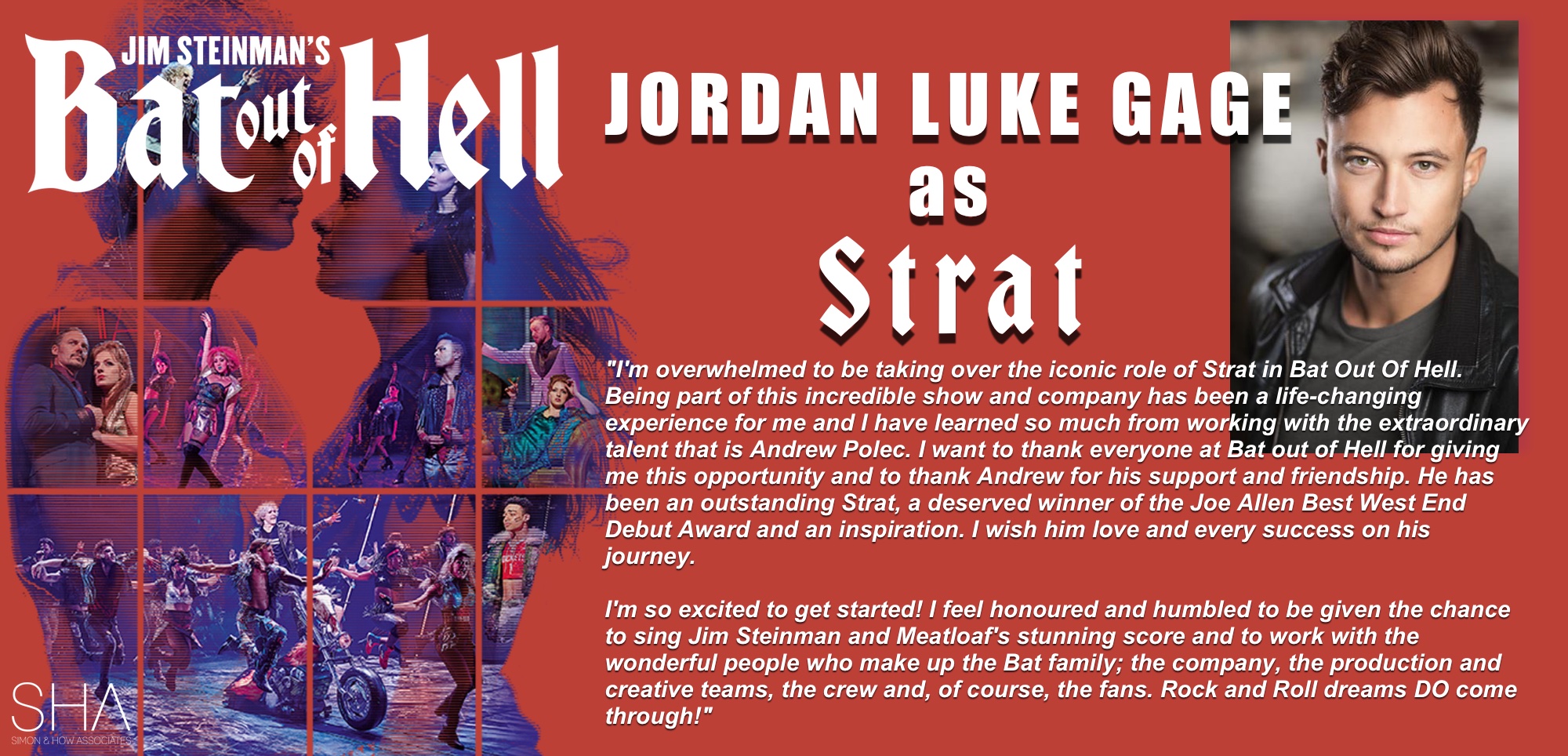 – Simon & How Talent Agency, London, UK..