Jesse Rutherford reprises the role of Drew in the 2018 National Tour of Cornermen.
Mickey and his team of cornermen never seem to have much luck in the boxing world. The fighters they manage always end up loosing and, after a disastrous last outing, no one wants to work with them. Until, that is, they sign a young boxer whose winning ways catapult them into a world of success they've never had before. However, you can't win all the time and soon Mickey has to choose between the life he's enjoying, and the well being of his young charge. Both tragic and funny, 'Cornermen' is Smoke & Oakum's third show.
Following it's hit run at PLEASANCE COURTYARD Edinburgh Fringe Festival, 'Cornermen' transferred to the NEW DIORAMA THEATRE as part of their Emerging Artists Programme, OTHERPLACE Brighton, The 2016 VAULT Festival and is now back for a 2018 National Tour.
https://www.smokeandoakumtheatre.com
Jesse is represented by Sam@simonhow.com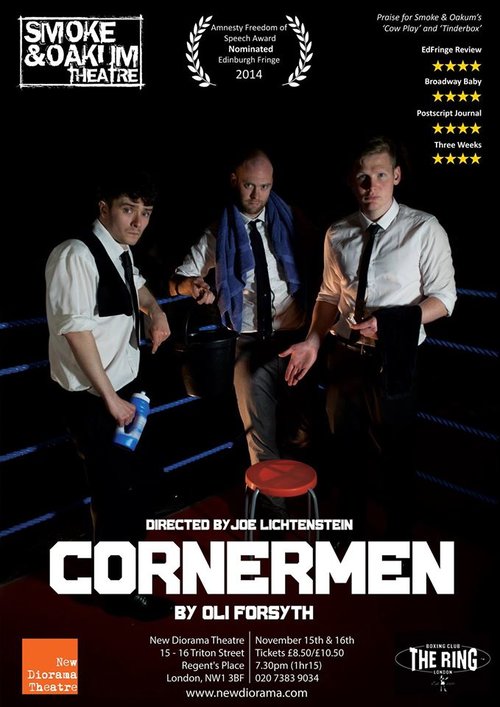 – Simon & How Talent Agency, London, UK..