Jesse Rutherford will be starring in 'Goody' by Lucy Roslyn, winner of Les Enfants Terribles Greenwich Partnership Award 2017.
1934, Dustbowl America. Backstage at the travelling circus, we discover the complex relationship between one man and his performing chimpanzee. Marooned in a world she does not comprehend, Goody finds comfort with her only companion: her trainer Frances (Jesse Rutherford). How do they communicate? How do they cohabit? Who is in control? Lucy Roslyn's new play is a striking, darkly funny exploration of the extraordinary, heartbreaking world of performing apes and the humans who live with them, love them and break them.
2nd Aug 2017 – 28th Aug 2017 at 2.15pm (not the 15th)
Pleasance Courtyard – Beside.
Jesse is represented by sam@simonhow.com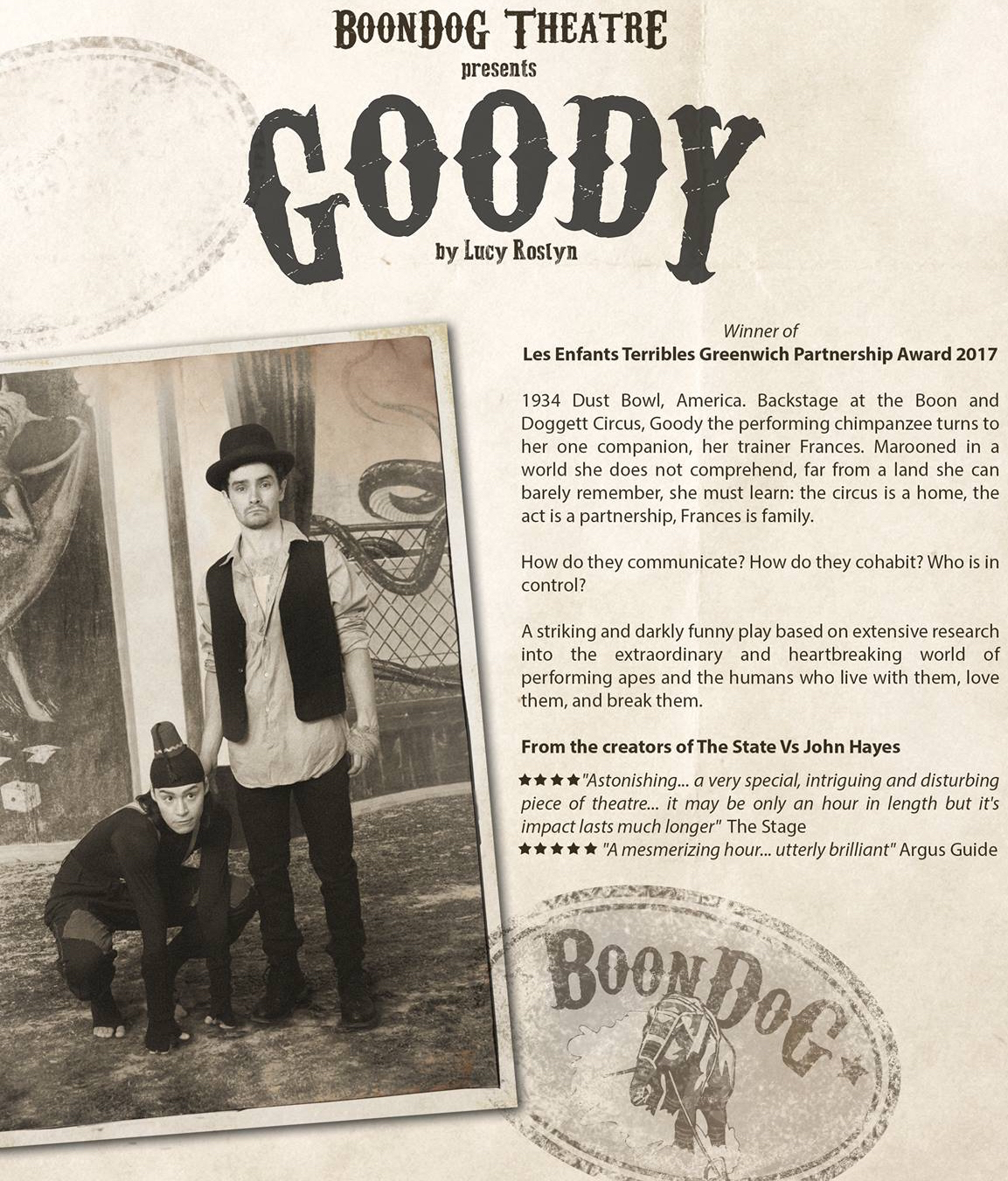 – Simon & How Talent Agency, London, UK..