Our brilliant and funny Imogen Comrie can be seen in the final instalment of The Luke McQueen Pilot trilogy, The Luke of Love, handily abbreviated to LOL.
After Luke McQueen's two previous pilots ended in disaster, thanks largely to his own self-destructive tendencies, his producers decide to try a format that requires absolutely no talent from him – a reality dating show. Inspired by Love Island and other dating shows, their hope is that his questionable behaviour might actually provide some genuine entertainment.
Blissfully unaware of their motives, Luke is excited at the prospect of a dating show and a shot at true love. Having read that most women look for a good sense of humour above all else in a partner Luke sets out to prove this theory with a format that offers six lucky women, including Imogen, who plays Mimi, the chance to win the ultimate prize – a comedian for a boyfriend.
Once he finds himself in a mansion with six girls, things start to unfurl as his abandonment issues come to fore and it becomes clear that despite the aim of the game, he doesn't want to let any of the girls go. Can Luke get over his nerves and seduce them with laughter? Can the girls handle the somewhat unorthodox dating challenges? Most importantly though, can Luke pull off the white skinny jeans look?
The comedy can be seen on BBCIplayer.
https://www.bbc.co.uk/programmes/p06klhll
Imogen Comrie is represented by Sam How, sam@simonhow.com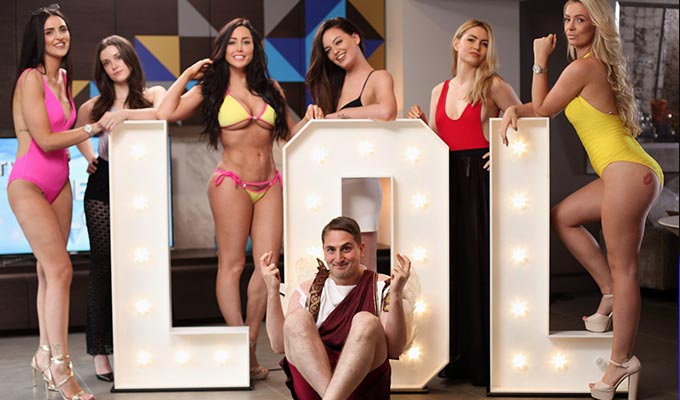 – Simon & How Talent Agency, London, UK..