The same creative team who brought us the vivid and vibrant Anne Boleyn in 2012 now offer a real treat with their next spellbinding tale.
When Abelard begins a wild affair with his brilliant student Heloise, his enemies find the perfect pretext to destroy him. Abelard is already on thin ice with the church over his contentious views and when Heloise bears his child out of wedlock, their affair becomes the scandal of the age…
With its dynamic, contemporary language, stunning costumes and terrific live music, Eternal Love makes history burst into life in an energetic, visceral and above all highly entertaining style. Previously titled In Extremis and following a triumphant season at Shakespeare's Globe, audiences outside of London now get the chance to revel in this funny, passionate and legendary love story.
We're absolutely thrilled and proud that Simon & How's CLAIRE BOND and ROBERT HEARD will be playing the roles of Francine and Man in this fantastic production.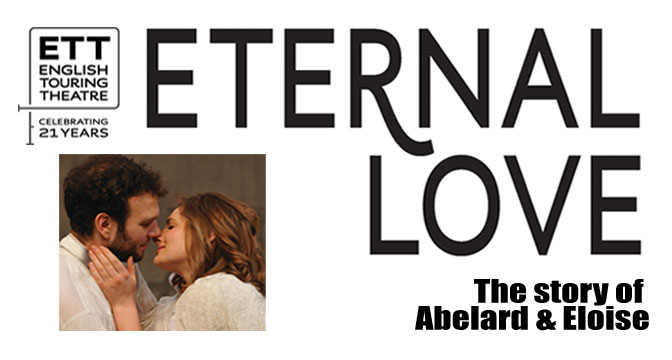 – Simon & How Talent Agency, London, UK..