We're thrilled for PATRICK FLEMING as he makes his West End debut at the Trafalgar Studios, London, going the production of Another Country.
Another Country follows a company of public schoolboys through a summer term in the early 1930s where Bennett and Judd are both outsiders; one coming to terms with his homosexuality, the other already a committed Marxist. But the Establishment has traditional ways of dealing with rebels and when a scandal rocks the school, the young men must confront their beliefs and make choices which will have a momentous impact on their lives and on the future of their country.
Another Country balances subtle wit and thought-provoking drama in a fictionalised account of the youth of such people as the spy Guy Burgess and the Communist John Cornford, who died in the Spanish Civil War.
Directed by Jeremy Herrin, Uncle Vanya and South Downs (also West End) for Chichester. He is Associate Director of the Royal Court Theatre where his credits include That Face. Other credits include This House for the National Theatre, Much Ado About Nothing for Shakespeare's Globe, and the forthcoming Wolf Hall and Bring Up the Bodies for the RSC.
For more information, please visit: http://www.atgtickets.com/shows/another-country/trafalgar-studios/#overview_tab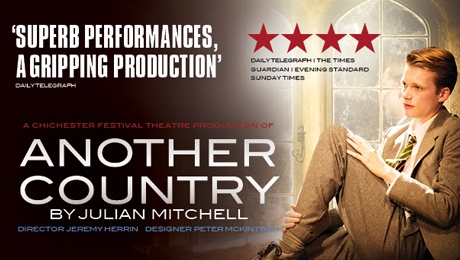 – Simon & How Talent Agency, London, UK..