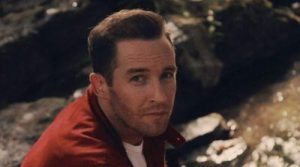 Simon and How is pleased to announce the signing of X Factor Finalist – Jay James.
From his first X factor Audition, Jay became one of the most standout artist/contestants of last year. Jay caused widespread International attention & interest with a unique voice & background.
During the show Simon Cowell described Jay as 'Incredible' & a 'genius' with great renditions of 'Say Something' (Great Big World), '500 Miles' (Proclaimers) and 'Changing' (Sigma) amongst others.
Last year Jay was voted 10th in HeatWorld's / Heat Magazine's Top 100 Hottest Hunks of 2015, and has been named as a brand ambassador for prestige car company, Mercedes.
Jay James is a former Royal Navy fitness instructor from Saundersfoot, Pembrokeshire in South West Wales. After serving 9 years Jay was badly injured and whilst on sick leave decided to learn and play guitar. Jay was then scouted by DECCA Records, Universal and was awarded a ''career break'' from the Roual Navy Role Model Scheme to pursue his musical ambitions.
As well as supporting many international artists including; Jessie J, Simply Red, and Rebecca Fergerson, Jay has also written and collaborated with artists such as Beyoncé, John Legend, The Jonas Brothers, Drake, Justin Timberlake and Jay Z. As well as many exciting things lined up, Jay is focused on his own original music as well as writing & producing for other established artists.
We are excited to be representing Jay. For any enquiries, Jay is represented by 
glenn@simonhow.com
– Simon & How Talent Agency, London, UK..