STEVE CAMPBELL begins shooting today for feature film, 'White Room'.
'White Room' is a taught poignant thriller, which tells the story of Alberto, an illegal Columbian immigrant trying to earn a living in the unforgiving city of London.
Set against Brick Lane, the vibrant 'heartbeat' of London's east end, 'The White Room' focuses on Alberto's journey as he seeks to find a purpose to his life.
Whilst working as a masseur in 'The White Room', Alberto engages with many marks and beautiful drawings on the bodies of his clients. Becoming increasingly fixated on the teachings of Nostradamus, he begins to obsessively draw the marks he sees on the human body, believing that it may be possible to see someone's future. Meanwhile, the city of London is experiencing the run up to the Mayoral elections. Candidates and their huge entourages are shaking hands, kissing babies, engaging audiences and promising all matter of things to win the hearts and minds of London's voters. The big issue is immigration and candidate Jackie Jordan proves himself to be the immigrants' choice, until Alberto discovers certain markings on Jackie's body. Convinced that Jackie is the local immigrant community's worst nightmare, Alberto resolves to stop him at any cost, with devastating effects.
The film is being made by New Black Films and directed by James Erskine (Emmy-nominated documentary 'The Human Face', 'Torchwood' and 'Robin Hood'.
Producer is Victoria Gregory who was co-producer on the Academy Award-winning "Man On Wire" (2008) and the BAFTA-winning "Senna" (2011). As well as producing "One Night In Turin" and "From The Ashes", she is also a consultant on Warp Film's forthcoming Shane Meadows Stone Roses Project.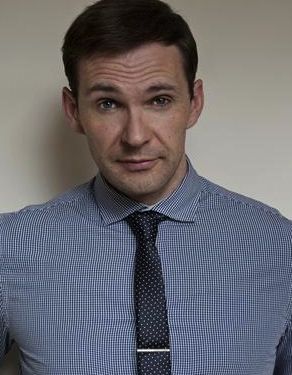 – Simon & How Talent Agency, London, UK..