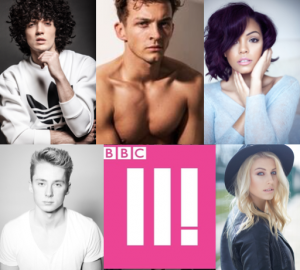 Simon and How dancers, Lee B, Chelsey, Tom, Billie, and Tom R feature in new BBC3 comedy music show 'Sounds Random' hosted by comedian James Acaster.
Described as "part-chat show, part-music video", the 15-part series of short episodes sees Acaster invite guests to discuss randomly selected tracks from their personal collections, as our dancers recreate key elements of their conversation around them.
Watch the first episode here
http://www.bbc.co.uk/bbcthree/soundsrandom
All dancers are represented by bex@simonhow.com and Jen@simonhow.com
– Simon & How Talent Agency, London, UK..