" I ran away the day I was born," said Peter, "cause I heard Father and Mother talking of what I was to be when I became a man. I want always to be a little boy and to have fun, Wendy".
But this could not be for the Darlings; all children, except one, grow up.
1914 is a very different world. Faced with this reality, their only escape is to let imagination take flight to Never Land.
George Llewelyn Davies, killed in action in WW1, was one of the children who inspired this iconic character. Remembering him, and a generation of lost boys, Timothy Sheader and
Liam Steel rediscover J. M. Barrie's original stage play.
From the lagoons and pirate ships of Never Land, to flying in the open air, this is our most ambitious production yet.
PATRICK OSBORNE (repped by Sam@simonhow.com) plays John Darling.
For information and tickets, please visit (https://openairtheatre.com/production/jm-barries-peter-pan)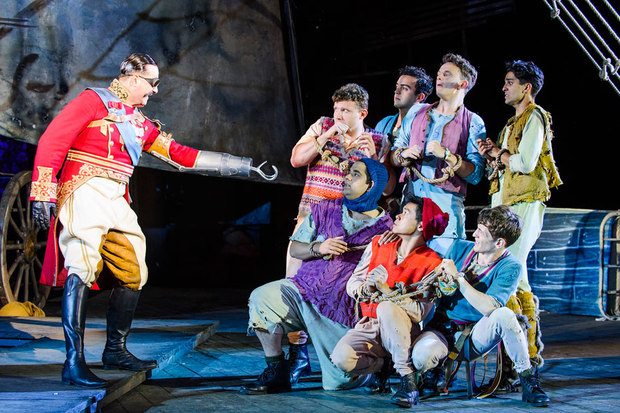 – Simon & How Talent Agency, London, UK..