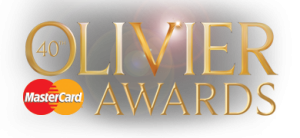 It's that time of the year again and awards season is well and truly upon us. We've had the BAFTAS already and last night The Oscars served as the perfect warm up act for todays Olivier Award Nomination announcements.
We are thrilled to announce that five Simon & How clients are appearing in or have appeared in Olivier nominated productions in the last year!
Stephen Fawkes is currently understudying in Ma Rainey's Black Bottom at National Theatre, Lyttelton
Neil Stewart was in Oresteia at Almeida theatre and is currently appearing in Mrs Henderson Presents at The Noel Coward.
Patrick Osbourne performed in Peter Pan at Regent's Park Open Air theatre
Abby Wain & Matthew Crouzieres appeared in Les Enfant Terribles Alice's Adventures Underground at the Vaults.
Huge congratulations to Stephen, Neil, Patrick, Abby and Matthew for being involved in these wonderful Olivier nominated shows!
Stephen and Neil are represented by jbr@simonhow.com
Patrick is represented by sam@simonhow.com
Matthew and Abby are represented by jessica@simonhow.com
– Simon & How Talent Agency, London, UK..