In The Paris Project, writer-director Tamara P. Carter (The Leftovers) tells the story of Brooklyn artist Michael Wynton (played by Terence Nance), who is trying to start a new life for himself in Paris with his fiancé (played by Nia Andrews). But as Michael attempts to embark upon his newly realized domestic bliss, he finds himself confronted with remnants of his dark past and is forced to venture back into Paris's drug-fueled underground art scene, accompanied by his ex-girlfriend Anaïs (played by Marie-France Alvarez), to settle an unpaid debt.
The film and a full interview with Tamara P. Carter can be seen via Vice.com https://www.vice.com/en_us/article/bjjgvd/new-short-film-discusses-black-identity-as-an-american-ex-pat-in-paris-nsfw
Marie-France is represented by Sam@simonhow.com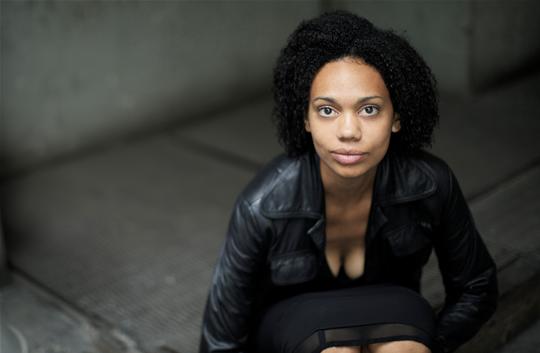 – Simon & How Talent Agency, London, UK..