The Simon & How agents have signed up for the Spotlight 10k Challenge on Sunday 11th September. The Challenge is raising money for Acting For Others.
"Acting for Others consists of 15 member charities, and between them they provide support for people of all ages who have worked in the entertainment industry. They are people in need as a result of illness, accident, old age or low income families. Acting for Others also assists with benefits and debt advice and can offer retraining grants to those already working in the profession."
Keep an eye out for the Agents' fundraising pages and show your support by signing up yourself! Or if you don't fancy the run, make your way down on the 11th to show your support to the runners and the industry.
https://twitter.com/ActingforOthers/
https://twitter.com/SpotlightUK/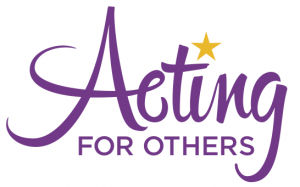 – Simon & How Talent Agency, London, UK..