I'm With the Band, is Traverse Theatre's upcoming co-production with the Wales Millenium Centre and DECLAN RODGERS plays Aaron.
The show, a witty and timely response to our changing political landscape, portrays four musicians – an Englishman, a Northern Irishman, a Scotsman and a Welshman – in a commercially successful and critically acclaimed, yet troubled Indie-rock band The Union.
Declan trained at the London Academy of Music & Dramatic Art (LAMDA), appearing since in Can't Forget About You at the Lyric Theatre in his native Belfast, Carousel at the Bush Theatre as well as appearing on the small screen in BBC's Holby City, Ashes To Ashes and In Cold Blood.
The show previews 2nd and 3rd August and runs 4th-25th August. For more information, please visit:
https://www.simon-how.com/wp-admin/post-new.php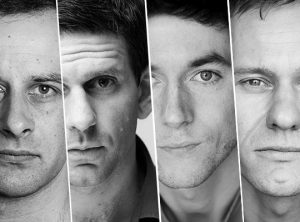 – Simon & How Talent Agency, London, UK..