"You will never sleep again."
This Halloween sees the world web premier of 'Ilsonnambulo' – streamed from the shows website – http://www.ilsonnambulo.com
(Please check the website for the exact time.)
Written & directed by Douglas & Hannah Rath, aka 'The Raths' produced by themselves & Mr Eli Roth (Hostel, Inglorious Basterds)
Starring our very own DEAN CHRISTIE as 'Atticus Hurst' & ROB McLOUGHLIN as 'Roberto Aurelio'.
An almost mythological killer, Il Sonnambulo sits in the same pantheon as the Loch Ness Monster, Dracula and Jack the Ripper. Terrorising Europe for generations, he is said to traipse the vicinity of crimes as though 'sleepwalking', dressed in elegant attire replete with a top hat and the distinctive three-tap rhythm of his cane.
DEAN CHRISTIE – The Photographer
Brilliant, lecherous, Atticus Hurst – fêted photographer, notorious provocateur – is in London chasing down his one and only muse, the serial-killing Il Sonnambulo. Charming the charmed and doing as he pleases, Atticus is beholden to no one except his own glittering, scandalous legacy. This renegade pirate photographer also happens to be the foremost authority on the phenomenon of Il Sonnambulo. What separates him from folklore however, are the very real horror-show crime scenes cropping up all over London, scarring the collective consciousness of the civilized world.
ROB MCLOUGHLIN – The Journalist
Ambitious and un-emcumbered by humility, Roberto Aurelio has suffered from a scattered focus that has not quite led him to the career acclaim he craves. Recommitting himself to the risky road of gonzo journalism by proving himself during a stint in Syria, he is determined to carve a name for himself. Possessed of an unshakeable belief in his right to a story, and the nerve to follow through, Roberto uses his position at a hipster magazine to track his biggest quarry yet: the notorious Atticus Hurst.
https://www.youtube.com/watch?v=I-Zbqmlw7l0
This Halloween sees the web-premier of 'Ilsonnambulo' – Chapter One will stream this Saturday, here – http://www.ilsonnambulo.com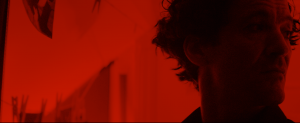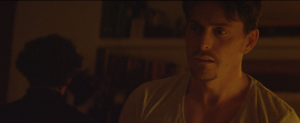 – Simon & How Talent Agency, London, UK..