Access All Areas are an award winning theatre company who work with adults with learning disabilities. They run a weekly theatre project, a multi-sensory storytelling project, an accredited drama training diploma course at CSSD as well as producing professional productions and much more!
Simon & How are excited to announce that they will be working alongside Access All Areas, helping to represent some of their talent across all acting platforms. With Channel 4 announcing that 2016 will be its 'Year of Disability', doubling the amount of disabled people working in 20 of their biggest shows, we hope this will open opportunities for many disabled actors within the entertainment industry, and more of the same will follow suit.
Please check out their website http://www.accessallareastheatre.org/what-we-do/ and Twitter page here https://twitter.com/AAATheatre to follow the brilliant work they do.
We are also pleased to welcome on board JULES ROBERTSON to our books. Jules is currently a semi-regular in Holby City for BBC One, and enjoying every minute of it.
To help raise awareness of Aspergers Syndrome, Jules and his mum, author Kathy Lette appeared on ITV's Lorraine show this morning. Have a watch here http://www.itv.com/hub/lorraine/1a9360a1623
Jules is represented by jessica@simonhow.com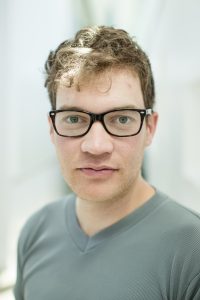 – Simon & How Talent Agency, London, UK..