Hollyoaks scooped a grand total five awards at this weekend's British Soap Awards including Most Spectacular Scene for THE BUS CRASH.
The huge Hollyoaks bus crash aired in November 2012, which resulted in deaths, secrets and one almighty explosion. The episodes featured our wonderful TAMARYN PAYNE and BRONAGH WAUGH who attended the award ceremony.
Tamaryn has gone on to roles in feature film Vendetta and Iben's Ghosts at Greenwich Theatre while Bronagh takes the leading role of Sally-Ann Spector in BBC2's hit series The Fall.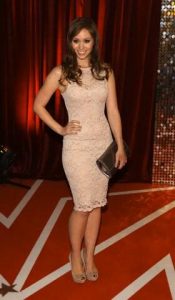 – Simon & How Talent Agency, London, UK..