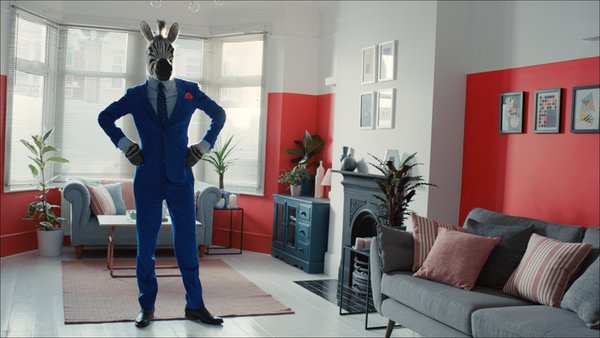 The ever fantastic Anthony Joblin takes on the prosthetics as he stars in B&Q's Fred the Zebra campaign, which launched this March and has creativity and home enjoyment at its heart.
The concept surrounds a zebra that wants to "break free from his black and white upbringing." Anthony brings Fred to life, coming across as human and relatable in character; so that the humour comes from little observational quirks, and the total normality of him interacting in a human world despite obvious anatomical differences.
Anthony is represented by Samantha How, sam@simonhow.com
– Simon & How Talent Agency, London, UK..